Looking for the best Kindergarten in Maroochydore?
If you're searching for the best kindergarten in Maroochydore then Smartland Boutique Early Learning should be at the top of your list! Our premium service provides:
Smartland Boutique Early Learning offers a Government Approved quality kindergarten program and believes that this is the foundation of early childhood education and prepares children for school. 
We have been assessed and certified by the Queensland Government to ensure all Smartland children receive a consistent, quality education and are ready for the transition to formal schooling.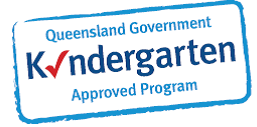 What Will My Child Learn?​
Smartland Boutique Early Learning's approved kindergarten program develop your child's physical, social, intellectual, language and emotional abilities.
Your child will take part in individual and group activities such as block play, painting, games, puzzles, storytelling, dress-ups, dancing and singing.
Children can take part in outdoor physical activities and interact with the natural environment.
What Is The Learning Program Based On?
How Will I Keep Up To Date On My Child's Progress?
At the end of the kindergarten year we will provide you with a summary of your child's learning and development. 
You can use this transitional statement as a discussion starter when you meet your child's Prep teacher.
During the kindergarten year, our teachers will share information in many ways about how your child is progressing.
Maroochydore Smartland
Boutique Early Learning
At Smartland you're not a number, you're family!